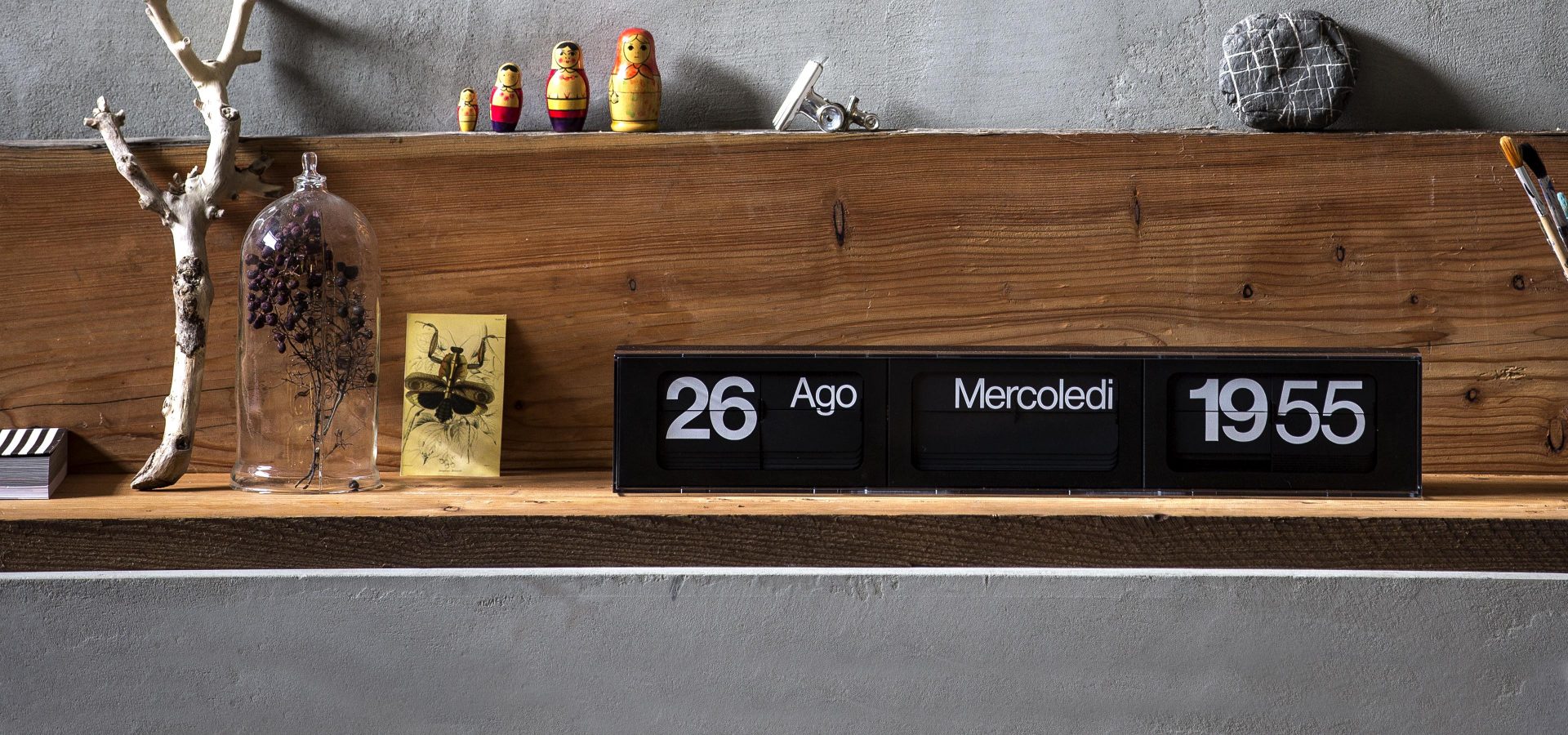 Dator was created to give something more to the reading of time, the hour and the minute: it was the evolution of the flip clock that makes it possible to view with one glance the day of the week and date.
It is the distinctive object, iconic –instantly recognizable as a design element that enriches and beautifies the places where people live, work, share experiences and emotions.
We're sorry, but at the moment the purchase via the store is not available in your Country. Please, write us an email to receive prices and disposability of the items.
contact us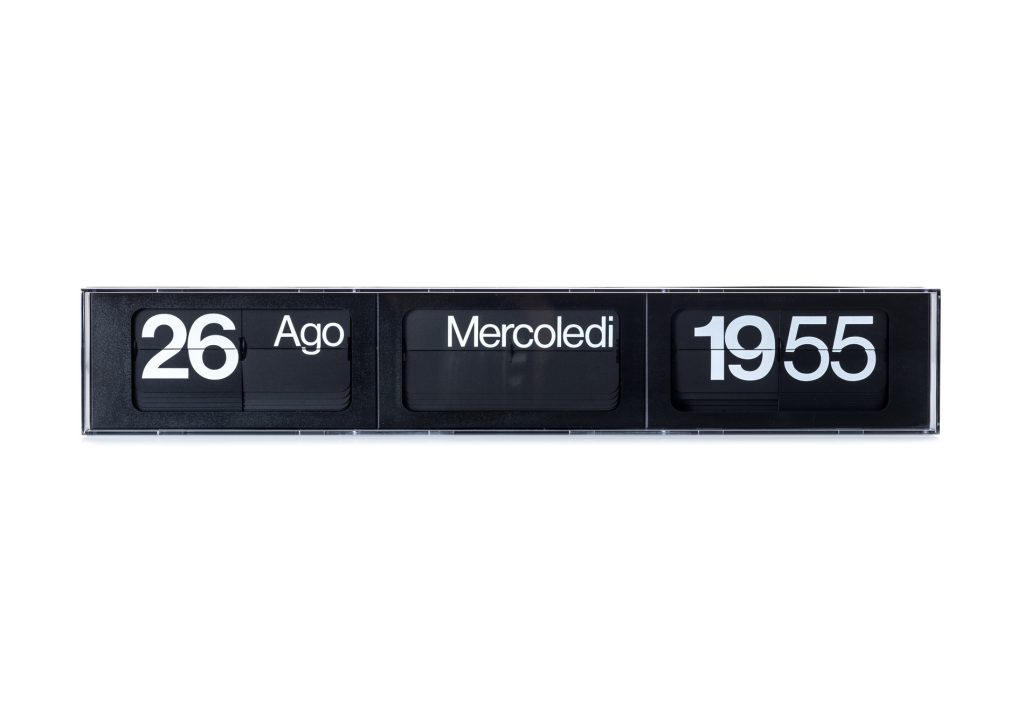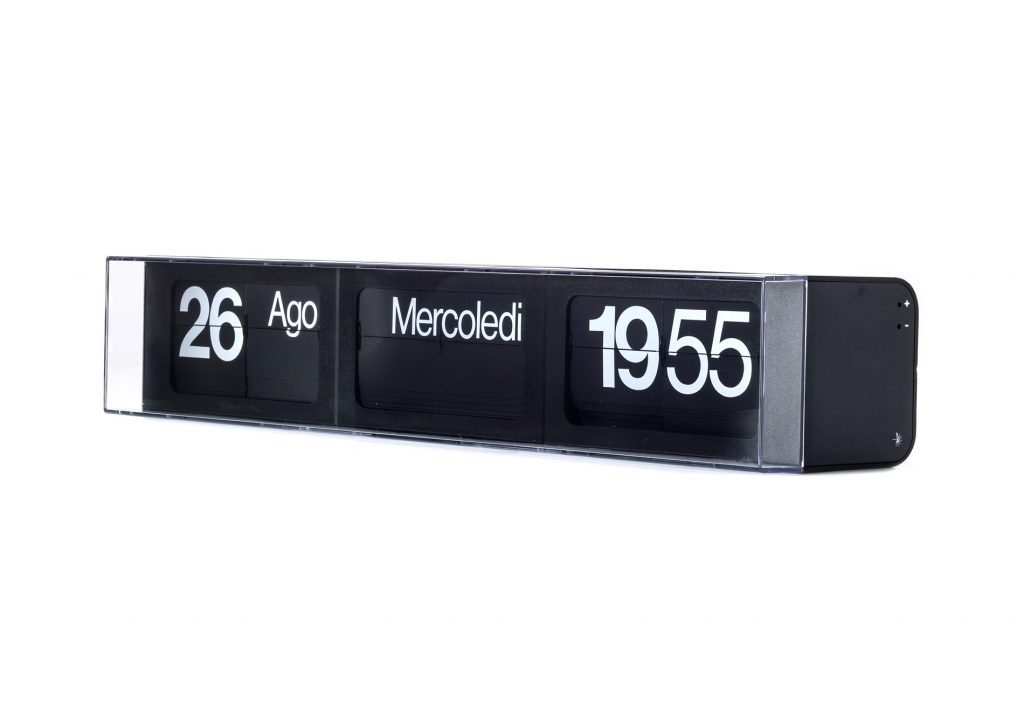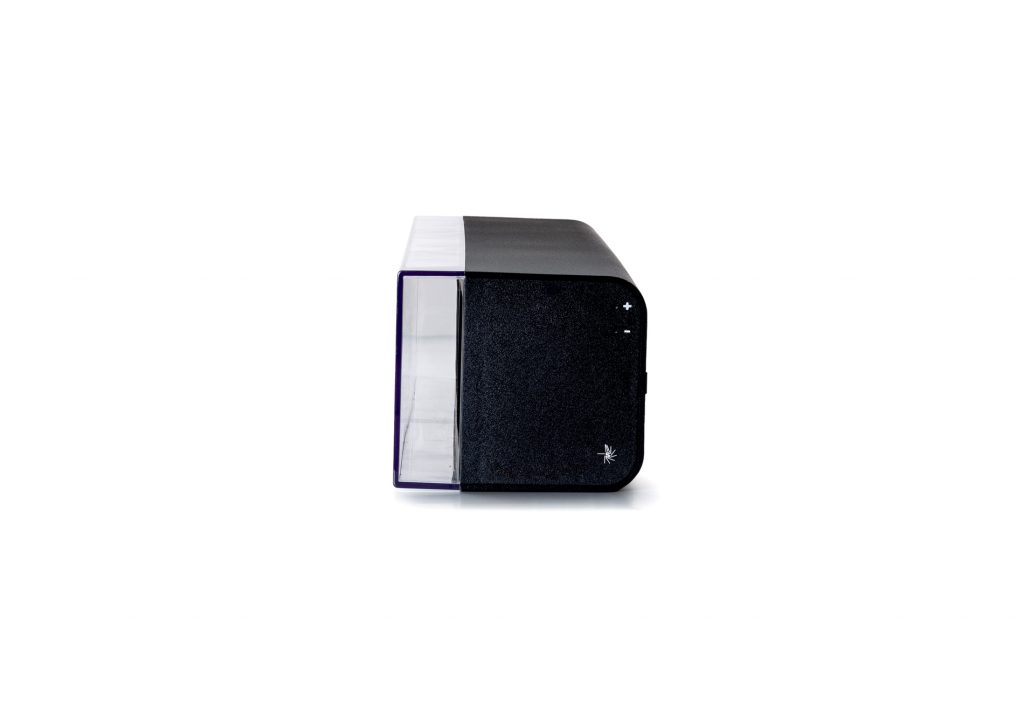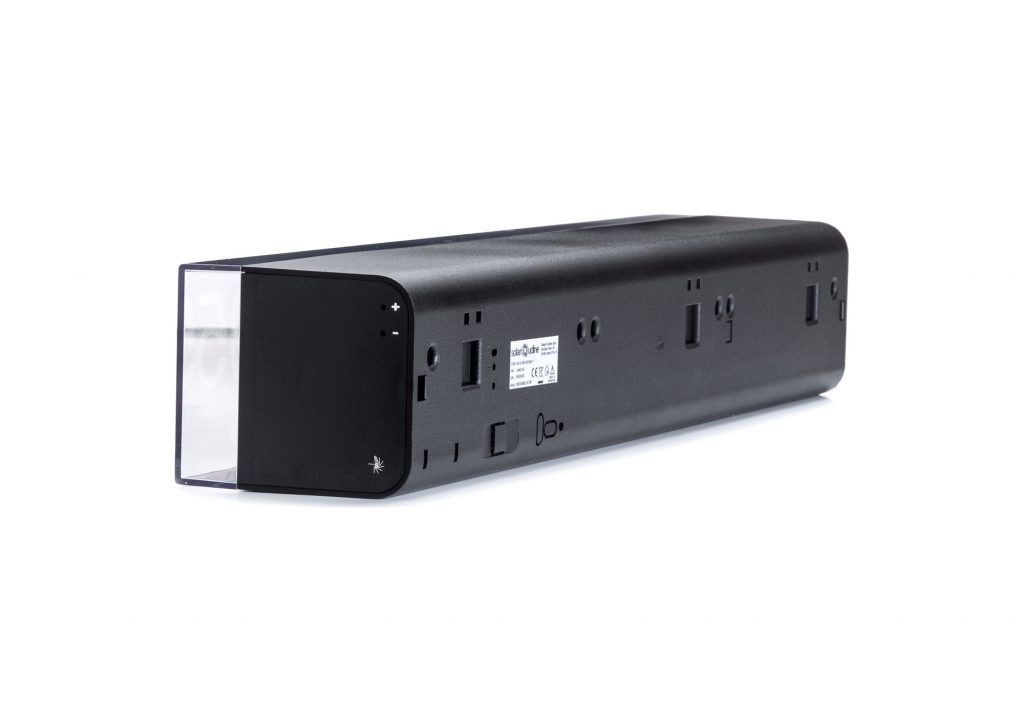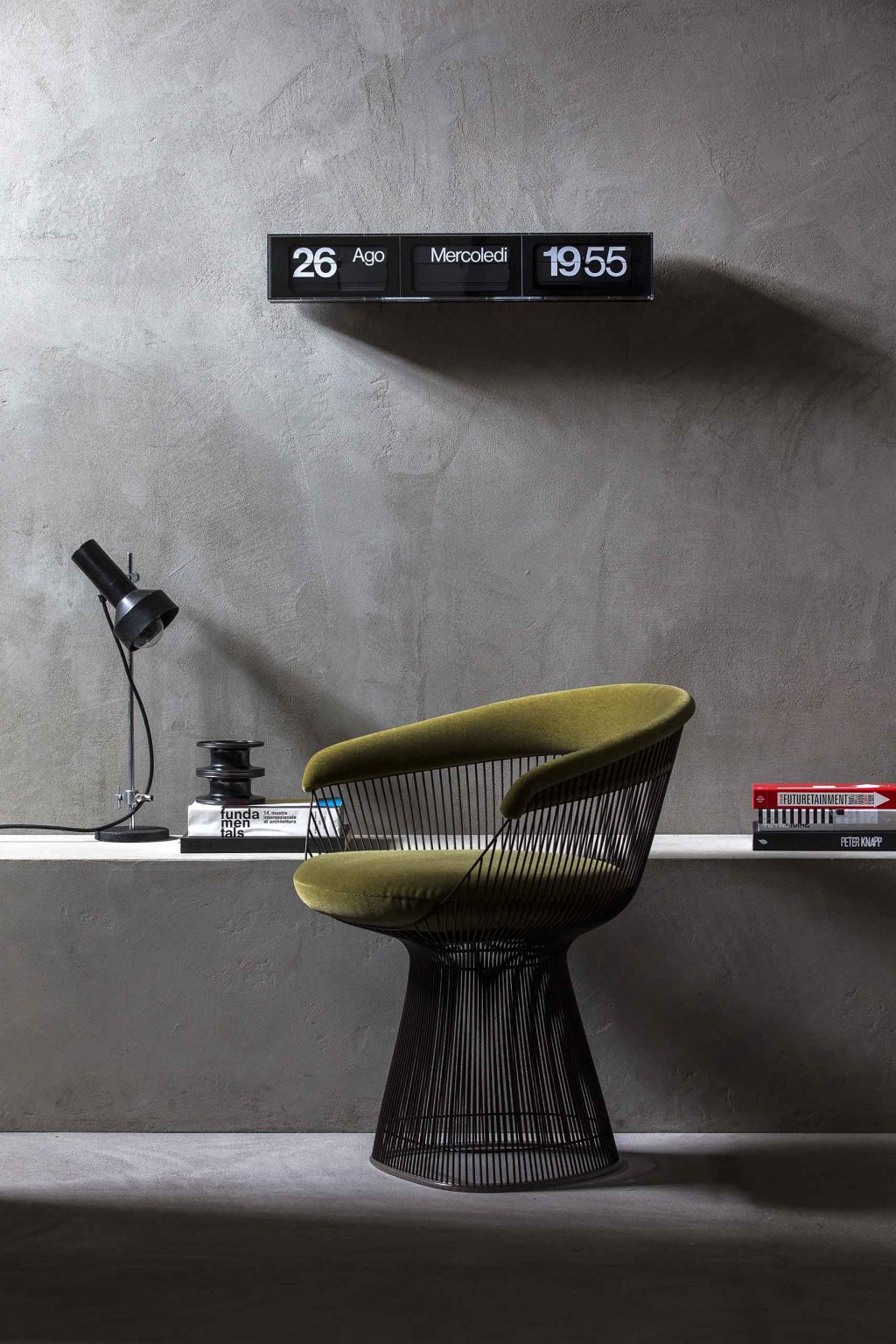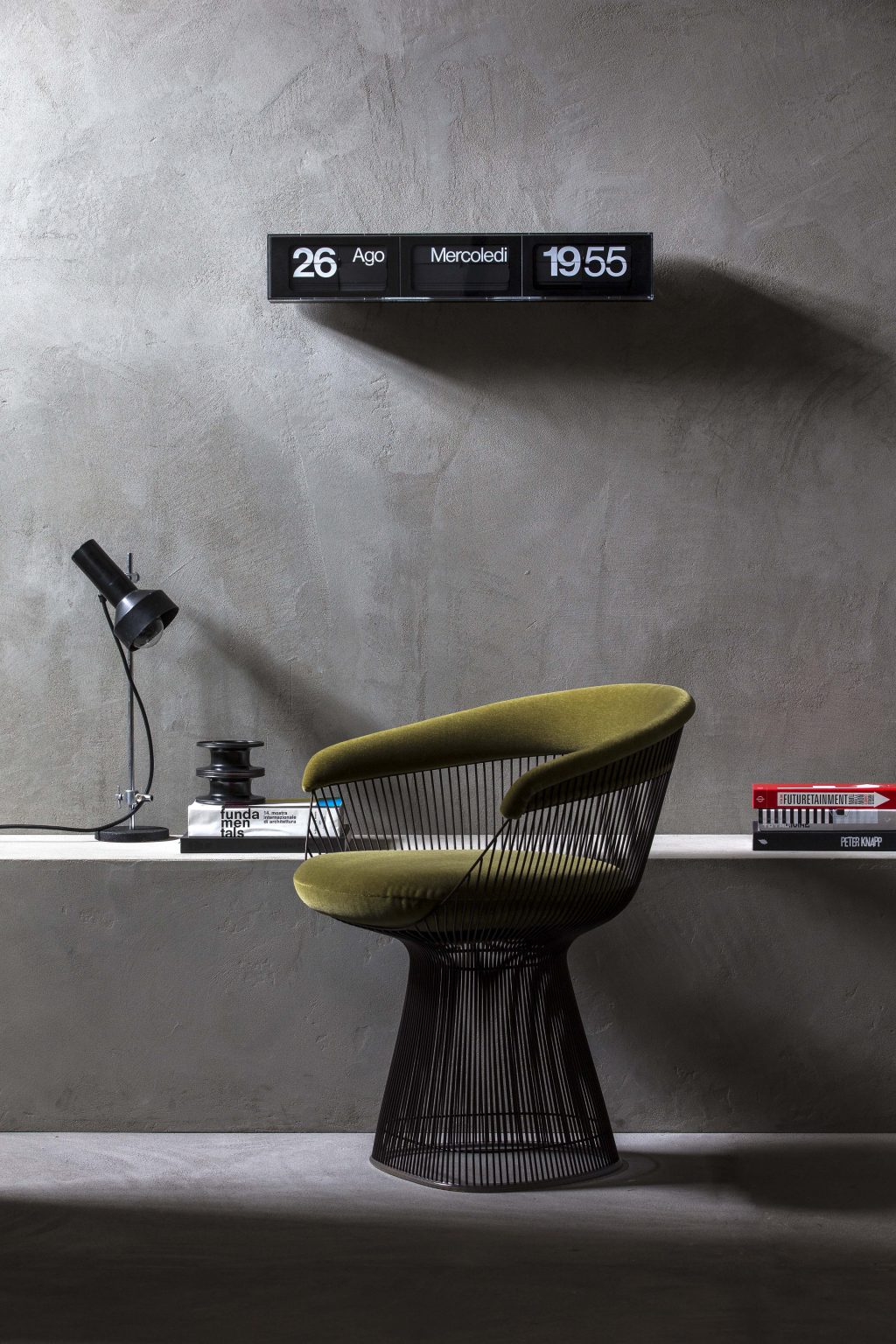 Dator 60 Horizontal Tech Spec
Technical Features
DIMENSIONS
664 x 114 x 130 mm
READING DISTANCE
30 mt
CASE
PC-ABS (white or black)
PROTECTION
Transparent Polycarbonate
POWER SUPPLY
3 batteries LR20 1,5V
FLAPS
Black PVC with white text
DIGIT HEIGHT
50 MM
FLAP DISPLAY
Driven by stepper motor
OPERATING TEMP.
From 0° to +35°C
TIME BASIS
Quartz with a precision of ±1 minute/year
Keypad for programming and commissioning